Come Fake It With Us.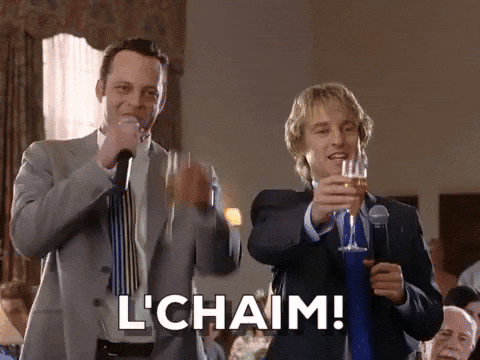 Only 3 MORE DAYS until the Black Tie Baltimore Fake Wedding! Back by INSANE demand, Black Tie Baltimore has agreed to marry all you crazy people off once again just so that they can throw a HUGE wedding.
(Okay, it's a fake wedding. But a real party – and a really good excuse for us to go to another really good party.)
The Black Tie Baltimore Fake Wedding is all the fun of a wedding with none of the commitment — no presents or plus-ones required!  If you haven't purchased your tickets yet, here are 6 reasons why you are going to have the worst FOMO if you don't attend:
Reason #1 – Location 
The best fake wedding deserves the best real wedding venue. Baltimore Museum of Industry (1415 Key Hwy) has it all. Gorgeous waterfront views with floor-to-ceiling windows? Yup. Big space for dancefloor shenaniganes? Heck yes. Information on the history of manufacturing and industry? You didn't know you needed it, but now you do! Does it get any more kick-ass than partying with Baltimore's finest in an 1860s oyster cannery? NOPE.
Reason #2 – Live Music
Get ready to dance, because GO GO GADJET  will be rocking the party all night long! If you haven't seen them perform before, you seriously haven't lived. Need more convincing?  Check them out here.
Reason #3 – Open Bar
This isn't your weird cousin Ann's wedding that's cash bar for only beer and wine. Nope, Volunteering Untapped and Black TIe Baltimore the three most important words for a wedding is Full Open Bar. Seriously, do you need another reason to buy a ticket?
Reason #4 – Food
Catered by Putting on the Ritz. Try the crab cakes, you won't regret it!
Reason #5 – Extras
We know weddings are about the couple and the ceremony, but it isn't really a wedding without some games, surprises, and gifts!  Photo booth by Pixilated, giant Jenga and Connect Four courtesy of Volo City, a special performance by BROS, a silent auction, 50/50 cash raffle, and so much more!
Reason #6 – Embarrass your friends
You know those two friends who can't stand being around each other? Nominate them to get "married" this Saturday! Don't worry, it's not real (but that's up to you to tell them). You can nominate a bride and groom by today at 5pm – check out the details on how to do it here.
Come join us to party in Our City. In support of Our City. Be our plus one. Or two. Or ten. No strings attached. Let's have a gala! Let's make it annual. Come fake it with us. All proceeds benefit Volunteering Untapped.